Are you interested to know about the Bajaj family's business history? We will suggest you go through this Bajaj Heritage. You may find it more interesting.
Bajaj Archive setting up in 2017 with the aim of preserving and documenting the legacy of those who laid and built the foundation of the Bajaj Group of companies. Jamnalal Bajaj, who founded the Bajaj Group of Industries in 1926, wore many hats in the decades of running his enterprise. He was a nationalist and Gandhian supporter first, and then a businessman.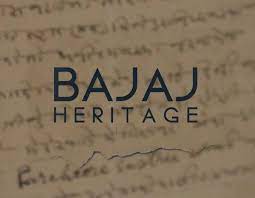 The Bajaj family has successfully merged an entrepreneurial spirit with nation building for several generations. Various members have contributed significantly to social movements and the nationalist struggle. Jamnalal Bajaj, the founder patriarch, himself donned several hats - satyagrahi, businessman and social reformer. His sons Kamalnayan and Ramkrishna Bajaj carried forward this legacy into an independent India, while building one of the country's foremost business houses. The Bajaj Heritage page aims to bring forth inspiring stories through the Archive's collection of photos, letters, manuscripts and memorabilia.
Bajaj Heritage organises its collections across eight key personalities. The older personalities laid the foundations for the family's core values, as well as the business group that stands tall today.

Jamnalal Bajaj – (1889-1942)
Jankidevi Bajaj – (1893-1979)
Kamanayan Bajaj – (1915-1972)
Ramkrisha Bajaj – (1923-1994)
Rahul Bajaj – (1938 – 2022)
Shekhar Bajaj – (1948-Present)
Madhur Bajaj – (1952-Present)
Niraj Bajaj – (1954-Present)

The Bajaj Archive is also developing an Oral History Collection. As a process of archiving their history, the Archive Team interviews family members, close associates, employees and friends. Through this we're able to capture old and new memories, anecdotes and nuances that might not be recorded elsewhere, and fill in the gaps left behind by books and documents.
These oral histories will undoubtedly prove to be a rich, vibrant, and inimitable source of history for future generations.

Photographs – 14428
Files & Documents – 1209
Books – 331
Digital Media – 3718
Special Media – 2796
Memorabilia -797