Are you a Cinema lover? specifically in Indian Old films? This online archive is for you.
NFAI Trace, Acquire and Preserve the National Cinematic Heritage as well as a representative collection of world cinema for posterity. Classify and document data pertaining to films as well as undertake and encourage research on cinema. NFAI promote Indian cinema across the globe.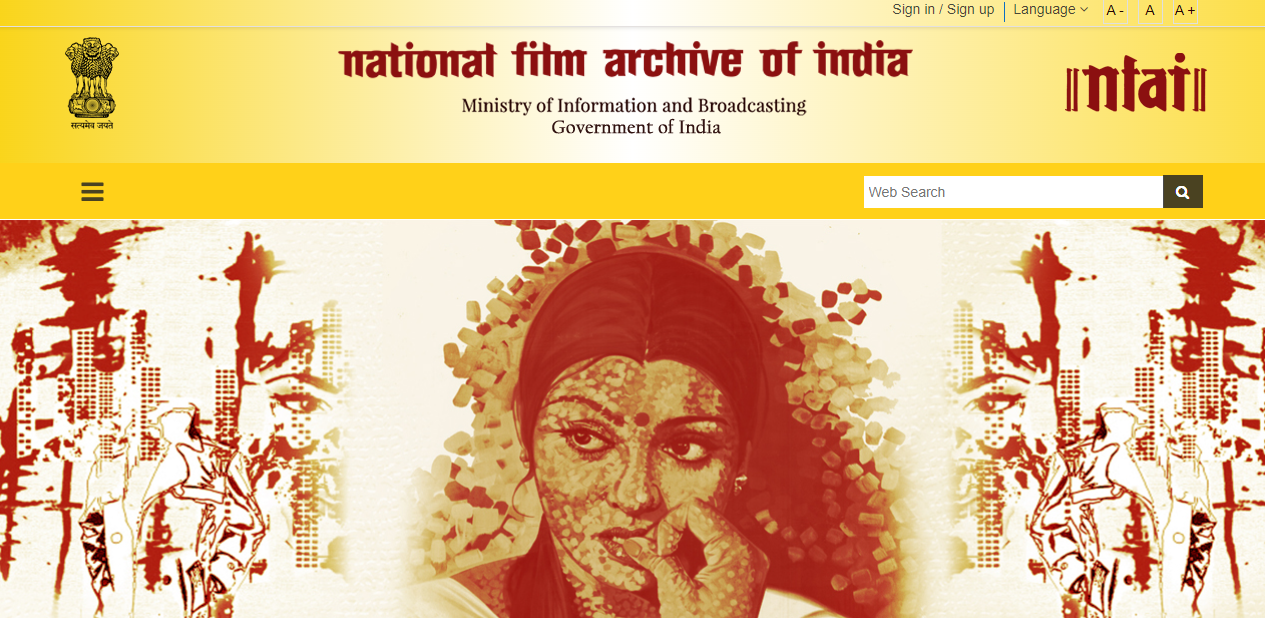 Research Documentation Section
NFAI houses a precious collection of material relating to every period of Indian cinema.
Photographs: 1,57,687.
Film posters: 23,748
Song booklets: 14,210
Press clippings and old disc records, lobby cards: 1,00,000
NFAI library
A treasure of information for cinema – lovers! With well-stocked books and periodicals on films, NFAI library is delighted space to go back in time.
Books on cinema: 29,000 (published across the globe)
Periodicals on Cinema published in various languages:more than 100.
Film scripts: 31,000 (received from the Central Board of Film Certification
Censor records going back to the 1920s and bound volumes of Indian film magazines from the 1930s onwards are among the other important materials available for reference and study.
ACCESSIBILITY AND MEMBERSHIP
NFAI is open for all, for research purpose only. The material from the library is not for lending. Research worker has to visit personally to collect data. Most of the old periodicals and new books has been digitized and are available for browsing in-house, different type of index like films, personality, reviews are available.