Are you interested to know about the photographic material of archival significance in India? We will suggest you go through this Aditya Arya Archive. You may find it more interesting.
Aditya Arya Archive is one of the earliest photographic archives in India, engaged in the digitizing, documentation, annotation, restoration and preservation of photographic material of archival significance in India. Aditya Arya Archive is led by Aditya Arya, who is an eminent commercial photographer.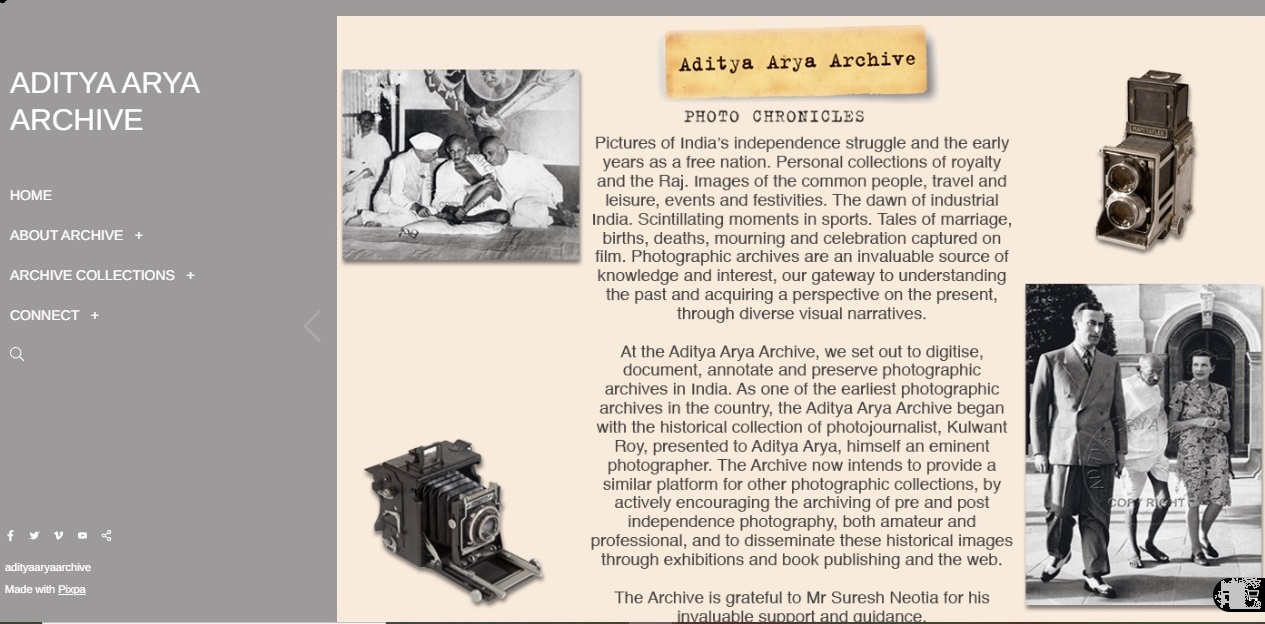 Aditya Arya Archive contains some rare and iconic images from the period of India's independence struggle and thereafter. These include rare photographs are-
1. Jawaharlal Nehru, Gandhi and Sardar Patel huddled in an animated discussion
2. Mahatma Gandhi in debate with Mohd. Ali Jinnah, with whom he was seldom seen with Jacqueline Kennedy sharing a laugh with Pt. Nehru, Pt. Nehru wearing khaki shorts heading to attend a Congress Seva Dal Volunteers rally in Kanpur,
3. Pt. Nehru in cricket gear, the Indian National Army Trials,
4. Pt. Nehru bidding farewell to his grandson Rajiv Gandhi as he leaves for a tour
Congress Party meetings, Muslim League meetings
5. Mahatma Gandhi's visit to the North West Frontier Province, signing of the Indian Constitution,
6. Mahatma Gandhi addressing the Indian National Army soldiers the Cripps' Mission
7. A series documenting the development of the Bhakra Dam and photographs from the front of the Sino-Indian War, etc.

Taking a leap with the Kulwant Roy collection, the Aditya Arya Archive released a book, History in the making – The visual archives of Kulwant Roy, in April 2010. It is a visual documentary on the history of India from the 1930s to 1950s and some of Kulwant Roy's original captions and the imprint of his own rubber stamp on several pages.