Are you interested to know about the administrative and historic of Bihar? We will suggest you go through this Bihar State Archives. You may find it more interesting.
Bihar Archives show the rich wealth of historical material- political, administrative, economic and social. These materials are the outcome of administrative activities of the State Government which have accumulated in course of years. They are virtually the administrative memory of the state preserved in its entirety, in undisturbed continuity and unalloyed integrity.
There are three Regional Archives Centres viz;
Maharajadhiraj Rameshwar Singh Regional Archives, Darbhanga
Regional Archives, Bettiah
Regional Archives, Bhagalpur; which are headed by respective Assistant Director of Archives.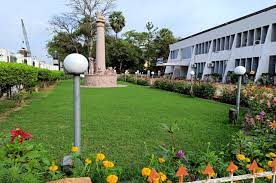 Bihar State Archives holds a valuable collection of documents especially from colonial period. Secretariat Records of the Government of Bihar, Records of Government of Bengal for the Pre 1912 period and considerable amount of Divisional and District Records are significant holdings of Bihar State Archives. Apart from this some Mughal period Pharmans, Sanads etc. are also very important part of records preserved here. The records in the custody of Bihar State Archives start from 1770 A.D. However, some of the series are incomplete and attempts are made to remove this deficiency.
List of Significant Records Series Preserved in the Bihar State Archives
(From 1770 onwards)
Secretariat Department Records
Centralised Divisional Records
Special Collections
ACCESSIBILITY AND MEMBERSHIP
Research Room of Bihar State Archives can be contacted on any weekday (Monday - Friday) from 9.30 AM to 5.30 PM, except Saturdays and other Government Holidays to complete the registration process for access of records.
Registration Form (English)
Registration Form (Hindi)