Are you interested to know about the Institutional Records, including All India Congress Committee, All India Hindu Mahasabha etc? Wanted to know the life of eminent freedom fighters? We will suggest you go through this NMML Archive. You may find it more interesting.
The Nehru Memorial Museum and Library (NMML) established in the memory of Jawaharlal Nehru (1889-1964) is an autonomous institution under the Ministry of Culture, Government of India. It is located in the majestic Teen Murti House, the official residence of the first Prime Minister of India.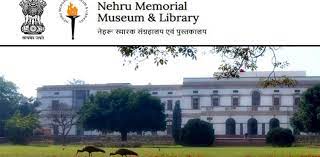 The NMML houses a specialized library which has been designed and developed as a specific research and reference centre on colonial and post-colonial India with its very rich and varied collection of books, journals, photographs and other resource materials on microfilm and microfiche. The NMML has a rich manuscript section. It also acquires and preserves private papers of distinguished individuals and records of political and other non-official organizations, associations and societies that played a significant role in the development of modern India. These archival materials which form the primary source of information for research are made available to scholars.
Personal Paper & private papers
M. K. Gandhi, C. Rajagopalachari, B. C. Roy, Jayaprakash Narayan, Charan Singh, Sarojini Naidu and Rajkumari Amrit Kaur
Institutional Records
Papers of the All India Congress Committee; All India Hindu Mahasabha; All India Trade Union Congress; Indian Merchants' Chamber and D.A.V. College Trust and Management Society.
The Archival holdings also include more than 900 transcripts of the Oral History interviews relating to the social and political development of modern India with special reference to our freedom struggle. Some of the important transcripts of the interviews are those of Abdul Ghaffar Khan, T. T. Krishnamachari, J. B. Kripalani, Kamaladevi Chattopadhyaya, K. N. Katju, H. V. Kamath, I. K.Gujral and Jyoti Basu. The Archives is the largest repository in the country of primary and non-official source material for historical research on modern Indian history.