Are you interested to know about the Pattani family's business history? We will suggest you go through this Pattani Archive. You may find it more interesting.
Sir Prabhashankar Pattani, the erstwhile Diwan of the princely state of Bhavnagar, was a visionary whose foresight and political wisdom placed Bhavnagar in the league of states that braced themselves for the emergence of new India.
The archives hold the key to several significant historical events during pre-independent India, personal records, paintings, correspondences, photographs, books, and several artifacts provide a glimpse into the vivid world of Sir Prabhashankar Pattani.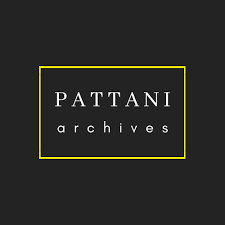 1. The archive has a vast collection of photographs, letters, official documents, maps, plaques, stamp blocks, sketches, newspaper clippings, which were preserved by various family members, now collected and stored in a cupboard at one of the family residences in Bhavnagar.
a. Large Bundles: 13
b. Medium bundles: 10
c. Loose files and papers
d. 50 photographs mounted on cardboard
e. 15 wooden stamp blocks (book printing)
f. Several loose photos

2. The collection roughly holds lac documents from two generations i.e. from the time of Diwan Sir Prabhashankar Pattani as well as his sons Diwan Anantrai Pattani and Diwan Batukrai Pattani who also assisted with administration in other princely states of Porbandar and Limbdi.

3.The collection also consists of creatives and objects collected by the grandchildren of Sir Pattani like paintings, tapestries, pottery works, photos, vinyl records, jewelry, furniture, etc.

4. Personal library collection of Sir Pattani with more than 6000 books that cover subjects ranging from Theosophy, Literature, Science, Philosophy, History, Geography, etc. has books in English, Gujarati, Hindi, Sanskrit and some in foreign languages too.

5. Diverse subjects associated with this archive have been identified as photography, visual arts, typography, material culture, business history, political history, cultural studies; and several more are likely to emerge as materials are reviewed and cataloged.